LCC-AMQM consists of three major modules:
LCC- Life Cycle Costing
Typically life cycle costing, also known as TCO, Total Costs of Ownership, focuses on finding out what your investment will cost during its entire life cycle. LCC will take into account composed interest effects, investments, replacements, maintenance, general costs, production levels, taxes and a myriad of other costs than can be entered manually or using automation.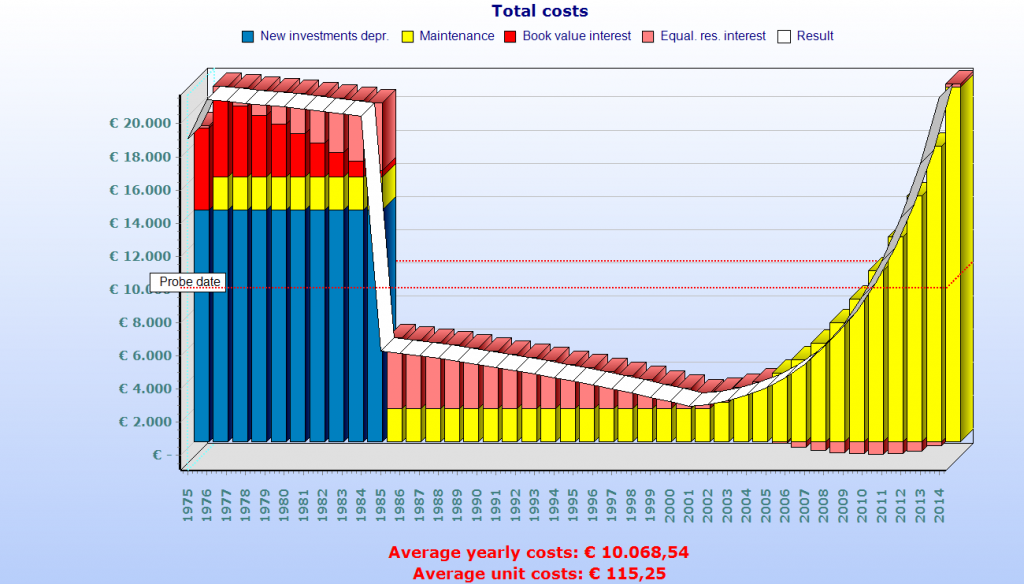 The chart above shows mythical life cycle costing period for a single asset that is expected to last 40 years.
The first 10 years, costs are high due to interest and depreciations
Next, follows a lengthy period where only maintenance costs are the main part of the costs.
After that, closing in on the end-of-life of the installation the installation gets older, maintenance costs raise.
But do assets actually follow this pattern? – the QM analysis tool can tell you this by analysing your recorded CMMS data.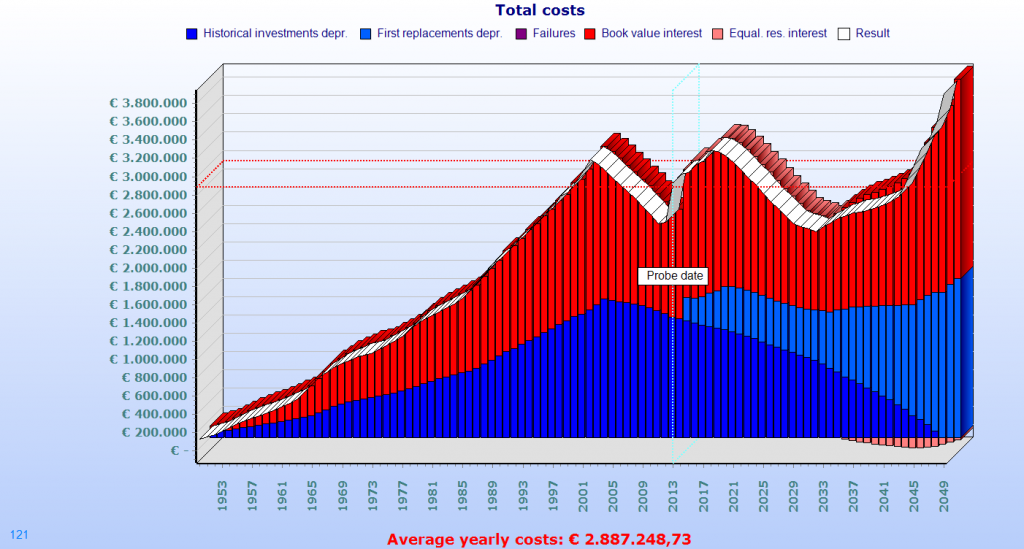 About the chart above, In Europe after WW2, many civil installations were built between 1950 and 1980, and most of the installations are current at "the bottom" of the life cycle curve. But the assets are getting older, their replacement is imminent within the next 20 years. So deciding what assets go first is getting important. Which brings us to the importance of Asset Management, prioritization and budgeting.
AM- Asset Management
QM- Quantitative Maintenance analysis